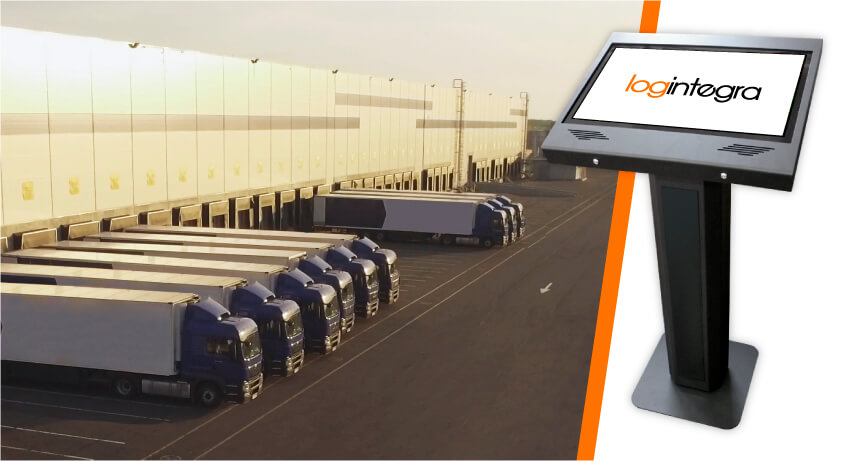 In July this year, a new touchscreen-compatible module for LOGINTEGRA systems will be launched. The INFOKIOSK module enables self-verification of the driver who reports at the entrance gate, facilitates the transfer and acceptance of the required procedures and security conditions, including the rules of moving around the plant during unloading or loading the vehicle.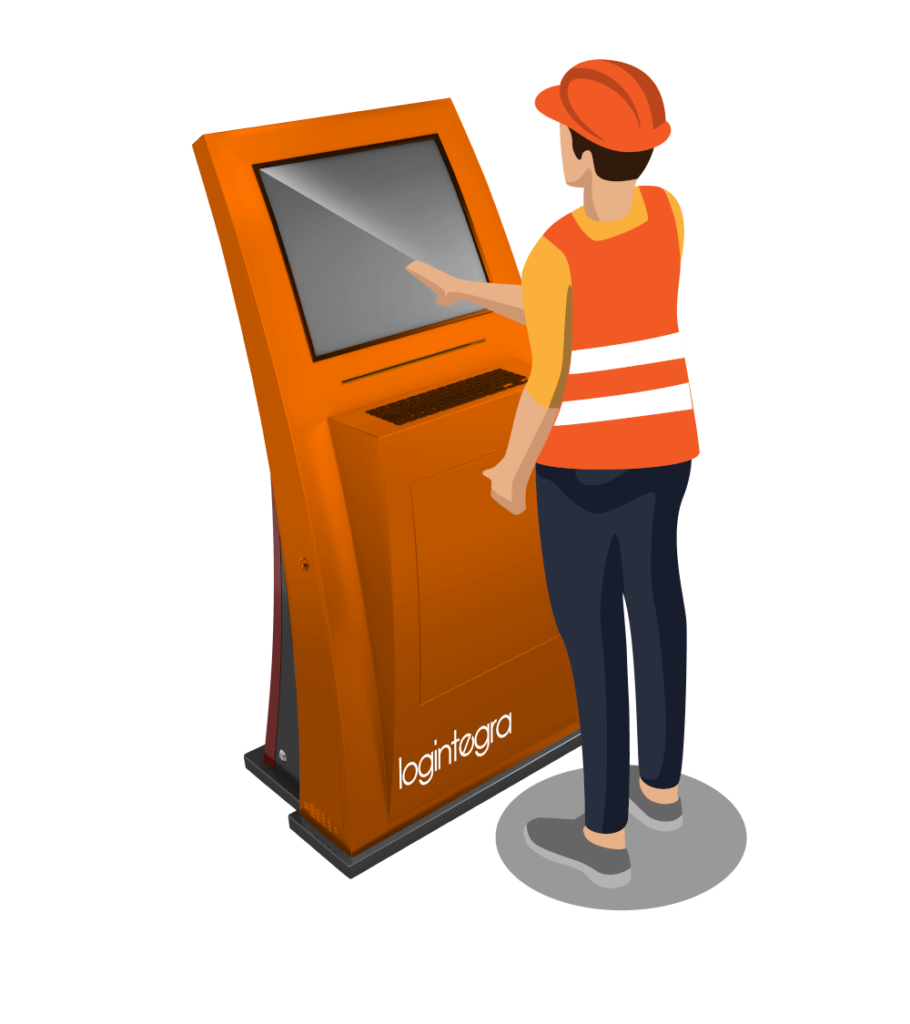 The module is an extension of the functionality of the TIME SLOTS and LOGISTICS PLATFORM systems. It represents the next step in automating the delivery service process and enables communication in the driver's language.
In the first step, the driver is asked to enter the vehicle registration number. The system, after checking the number against the notification list, sends the code to the indicated phone number of the driver. Entering a valid code automatically confirms the request status in the system. Verification can also be done by providing other information requested by the Customer, such as the order number or the notification ID.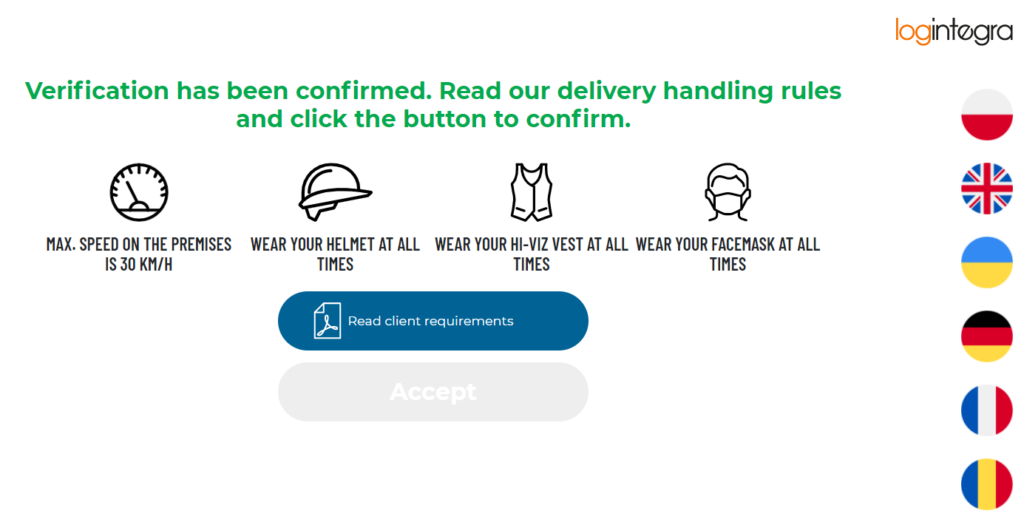 In the next step we can inform the driver about our requirements and safety conditions. The driver can change the language of the displayed content at any time.
LOGINTEGRA decided to establish cooperation with a well-known manufacturer of INFOKIOSK devices on the Polish market. Direct cooperation with the manufacturer enables flexible configuration of the devices used, i.e. installation of thermal printers, barcode or QR readers or intercom. LOGINTEGRA offers both indoor and outdoor weatherproof INFOKIOSKS.
The use of INFOKIOSKS is especially recommended if:
there is a need for a multilingual service for the reporting drivers,
there are many specific safety requirements,
there is no gatehouse at the entrance gate,
a warehouse ramp needs to be allocated after the driver reports for unloading/loading.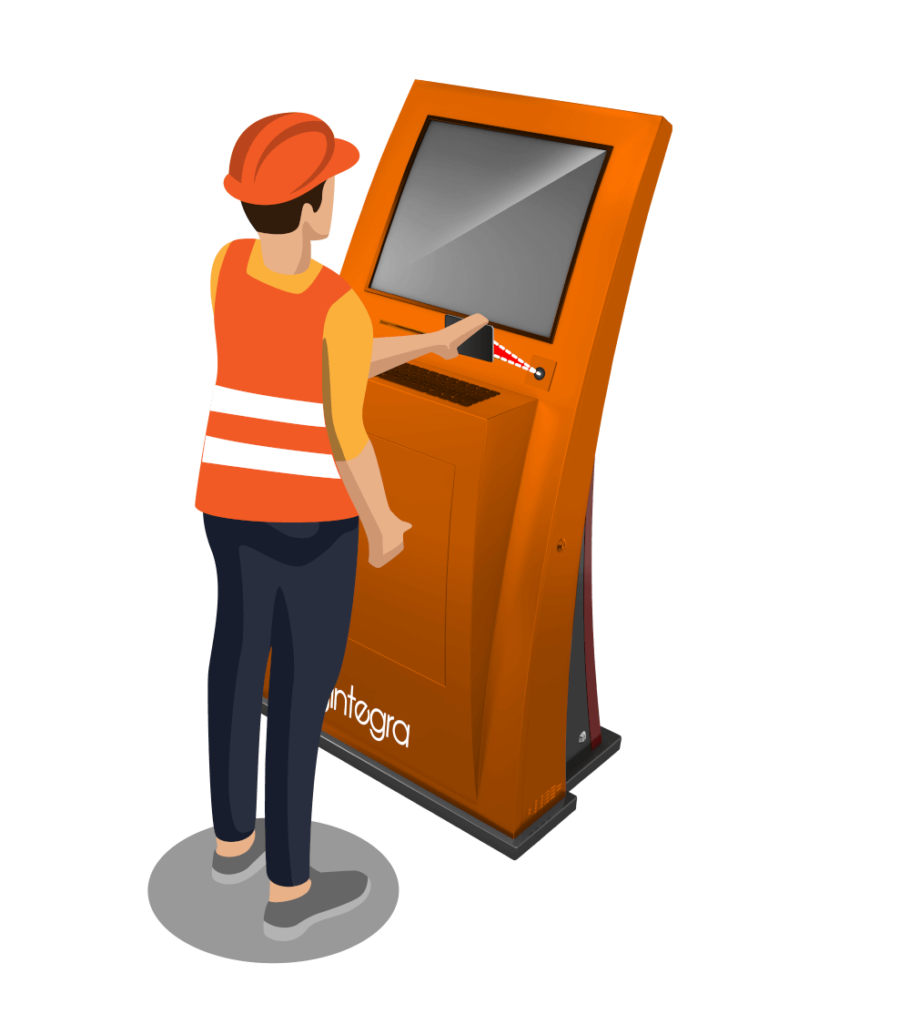 Of course, there are many more possibilities to use the INFOKIOSK module for handling unloading or loading operations – LOGINTEGRA invites you to check them out. The first Customer who decides to participate in the pilot tests will receive a significant discount for the implementation of the module and personalization of the content displayed in the INFOKIOSK.