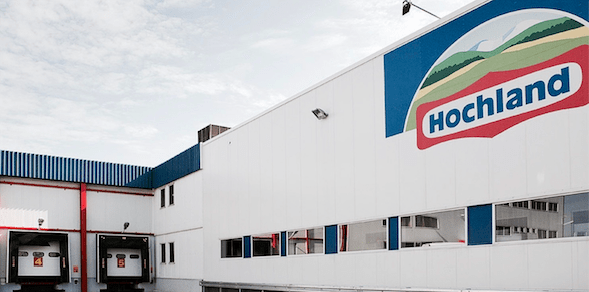 Hochland is the most well-known and popular brand of cheese in Poland. It is a leader on the cheese market in Poland with 11% of the overall market share – the largest share value among brand players – and it is the driving force of the entire category. There is a total of two factories in the country that produce processed cheese, cottage cheese and maturing yellow cheese. Hochland and Almette are the most recognizable and most pleasantly-associated brands on the entire cheese market (brand-recognition on the market: Hochland – 85%; Almette – 75%, according to a research by Omnibus Gfk Polonia, June 2016).
Food industry puts a special stress on the security of supply and control over the type and quality of resources delivered for production. In addition, the timeliness of deliveries that often come directly to the production line is essential to the entire process and greatly affects the efficient shipment of the finished product. Due to the aforementioned reasons, Hochland Polska Executive Board has decided to implement a system that simplifies the notification management, streamlines the communication between suppliers and carries, enables a more accurate planning of warehouse work schedule and balances the distribution of deliveries and loadings during the warehouse work hours – all facilitated by the Time Slots systems by Logintegra.
Adam Skrzypczak – Warehouse Manager at Hochland Polska Sp. z o.o.
"A modern warehouse should be characteristic for its very good work organization that is very much affected by a balanced distribution of deliveries and shipments in the available time. Our idea for such a warehouse has become a system enabling us to plan the work time in almost 100%, optimize the capitalization of our employee's potential as well as to provide a widely understood security.
During our search for a solution that would allow us to implement such a system, we have contacted Logintegra. This company, similarly to Hochland, is a family company and their portfolio includes many modern solutions. Based on the experience and professionalism of Logintegra employees we are designing together a system that will provide us with a higher standard of warehouse process management and collect for us all essential information."
The implementation of Time Slots in Hochland took place in the beginning of 2018.