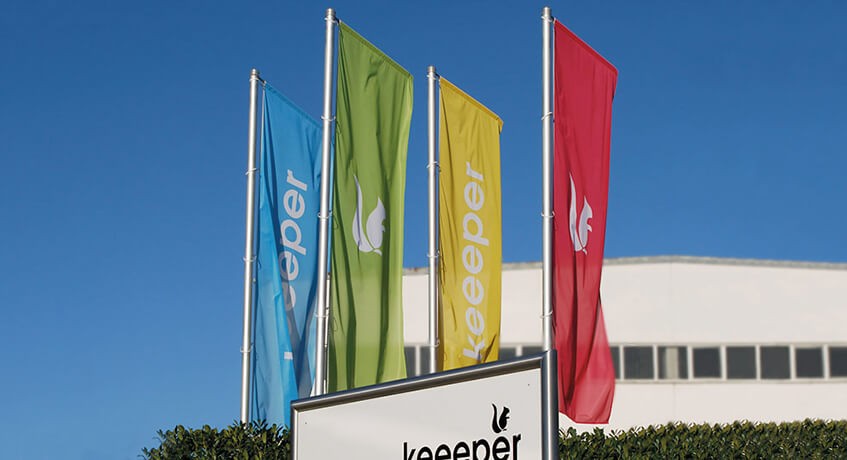 Keeeper Sp. z o.o. is one of the largest European manufacturers of innovative and premium household products made of plastic. Over 500 employees work in two production plants: in Stemwede (Germany) and in Bydgoszcz (Poland). The company cooperates with sales and distribution outlets in many countries around the globe.
In September 2019, Keeeper has concluded their search for notification mangement system and decided to implement Logintegra Time Slots.
We asked Dawid Krenz, leader of shipments team and a project manager, about the behind-the-scenes and expected benefits of Time Slots implementation.
You have decided on the implementation of a system that will improve both the planning of shipments to clients as well as servicing resource and packagings deliveries to your plants. How many unloadings and loadings on average do you have per day in your warehouses?
On average, we service around 30 to 40 trucks. In most cases we organize transport on our own, however, there are instances when we have unexpected pickups ahead of schedule by our customers or deliveries to us organized by our suppliers.
How does currently (before the implementation of Time Slots) the communication with your suppliers and carriers look like?
When organizing a transport, we convey the information about the time when the loading can take place. In our company, we distinguish several types of loadings with regard to the type of a delivery. We strive, as much as possible, to process each of them at a different time in order to equally distribute the workload in the warehouse's schedule and thus make queues short as they can be.
What difficulties would you like to eliminate by implementing the system?
We expect that with the help of "Time Slots" we will be able to more effectively plan out the workload of our warehouse and more efficiently manage resources during its open hours.At this time, we encounter situations when there is a peak of loadings at a given period of time and we are not able to effectively service all trucks. We would like very much our partners to have the possibility of making and modifying delivery notifications without the participation of our employees.
There is a number of applications for warehouse schedule and truck notification management. Why have you decided to start cooperation with Logintegra and implement Time Slots.
We have chosen Logintegra because this team has offered us a solution that can be adapted to our specific needs. The fact that system's operation seems very intuitive to a user was also a big factor. It is our intent to invite our logistical partners to use the system, so it is important that the system is easy to use for its users.
The implementation is scheduled for November 2019.