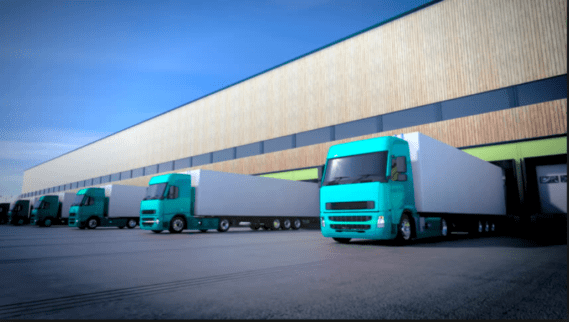 Time Slots is a solution that has thus far streamlined the work of warehouses in companies from radio / TV and home appliances, pharmaceutical, building, chemical, agricultural, food and wood industries as well as in those of the world's leader in transformer production.
Logintegra stands before a new challenge – the implementation of Time Windows in Imperial Tobacco, a leader in the tobacco industry, one of the largest manufacturers in the world.
Paweł Kapitańczyk – Logistics Department – Imperial Tobacco Poland:
"We have been considering a program for the management of, so-called, Time Slots for a long time now. Increasing production volumes and the increased amount of semi-finished product deliveries as well as finished product shipments that followed have been becoming an ever-growing challenge in warehouse operation management. That is why it became necessary to find a systemic solution that can "connect" all warehouses in one place and one that will be friendly to all users. Having a system with the above characteristics should make managing the warehouse operation more efficient. We hope that enabling carriers to reserve so-called Time Slots will improve their timeliness and, in turn, reduce the amount of warehouse idle time resulting from the lack of trucks for unloading or loading.
We are aware that the system will function in various warehouses of our company, each with their own specifics. We had to pick a system that will be tailored strictly to our needs.  Work during workshops has shown that this approach is valid – we not only managed to map all processes taking place as far as unloading and loading are concerned but also specific users of the system have expanded their knowledge in other areas that directly affect the aforementioned processes. Another obvious thing is that the diligent way workshops were conducted has helped everyone to truly understand what truly matters and led to the creation of a tool tailored to our needs."
Once again we are reaffirmed in our belief that, as far as logistics and transportation are concerned, no matter what industry you are in similar difficulties arise: uneven warehouse workload distributions, truck queues in front of a factory, difficulty in managing the warehouse schedule with a high volume of processed deliveries and shipments. Every manufacturing facility has trucks that arrive unexpectedly, without prior notification trucks or nervous drives try to enforce as quick processing as possible on the warehouse. In addition, the engagement of multiple departments and outside contractors in the process increases the scale at which new problems arise.
As things stand, if in many companies from diverse industries and with different character problems in the same context are similar, a question arises on its own – is it possible to create a single application, optimal for all?
According to Logintegra representatives that is not the right way to go. Certainly, many of the parameters are similar or even the same, for example, warehouses are usually equipped with standardized ramps and in most cases similar departments / people are engaged in shipping-warehouse processes (logistics / transportation department, sales, purchases, warehouse employees, security, carriers, suppliers, clients that independently organize product pickup). Despite many similarities, the differences resulting from industry specifics or the company structure have meaningful impact on the result of the improvement implementation even if they seem insignificant at the beginning.
Main reasons for searching for new solutions can be varied. Some companies have a parking lot at their disposal and trucks in a queue are not as much of a problem, in others the queue results in having the public road blocked and multiple fines to pay (for the wait time caused for carriers and fines from the authorities). In other cases the main problem is the amount of loadings / unloadings to be realized combined with the unevenly distributed workload of warehouses. A different scenario sees the number of shipping services suppliers or the tight control of trucks entering the premises as the most important reasons for looking for new solutions.
Shipment and delivery management in every one of those companies usually lasts for many years now. As a result, best and worst practices have been already developed. In all cases we will meet people with many years of experience that know existing limitations and have a proven methodology of operation. It is worth to make use of their knowledge when planning a change.
We proceed on the basis that applications should be tailored to the requirements and specifics of a particular company. The experience of logistics specialists that have been managing these processes for many years, usually without any tool support, is essential and often underestimated. In our opinion, "good practices" should be learned first, then to a degree taken into account in the system in order to achieve the best result.
That is why the most important step in the implementation takes place right in the very beginning – the project workshop. We know from experience that even in most formalized organizations there are discrepancies between the process description and the actual way things get done. The workshop is intended to, among others, reflect the actual action taken by future users of the system. It is also a good opportunity for the inter-departmental discussion about streamlining processes. During the workshop we not only collect information essential for the system's design but also present "best practices" and advise alternative solutions.
Why is the step of thoroughly getting to know the company, its experience and solutions developed by its employees as well as the precise development of the project the most important phase in the entire implementation and the most influential factor on the final result? Careful planning of the way the system is supposed to operate prior to its implementation will limit misunderstandings and later amendments. As a result, it will reduce additional costs and better affect the cooperation with users often negatively-biased to all new solutions.
Mateusz Sosnowski – IT systems designer for logistics at LOGINTEGRA Sp. z o.o.:
"To answer the question from the title of this article – Yes, however each case requires an individual process mapping and the adaptation of the system to the differences resulting from the company character. Taking into account the company-specific nature is key not only for achieving the desired results but also greatly affects the process of the implementation, especially in the context of the neutralization of resistance to change."